Internet & WiFi Installation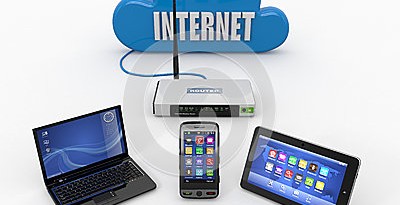 If you are having installation or set-up issues with your broadband internet connection, we can help. Have you had broadband installed and you need to set it up on your other computers in the house or wirelessly connect any laptops you may have? Maybe you are having trouble connecting your iPad, netbook or smartphone to your home WiFi internet connection.
If you are already using WiFi, we can check that it is correctly and securely set up. Did you know that WiFi has various security levels, and if not set up correctly then other people near your home can use your wireless internet connection for any activity they choose to? We will carefully check your router and internet connection is secure.
If you're already online we can help set up email, or help with any online issues you may have.
Many other gadgets around the home now connect to the internet, such as set top television boxes for on demand catch up tv services, wifi radios, and even gadgets for free telephone calls over the internet. If you're having problems getting any of these connected, we can do so without putting cables all over your home.
For any issue you're having with your internet connected computers, or other devices please get in contact and we'll let you know how we can help/