Virgin Media Billing – Phishing Scam Alert

We have been made aware of a phishing scam purporting to be from Virgin media, This is in fact a scam email which attempts to request a user to enter billing details to the fake web site.
The email has the subject text "Your latest Virgin Media Bill cannot be processed" and advises of a fictitious service disconnection date.
This particular email is not from Virgin media and we would recommend that you delete the email, without clicking any of the links.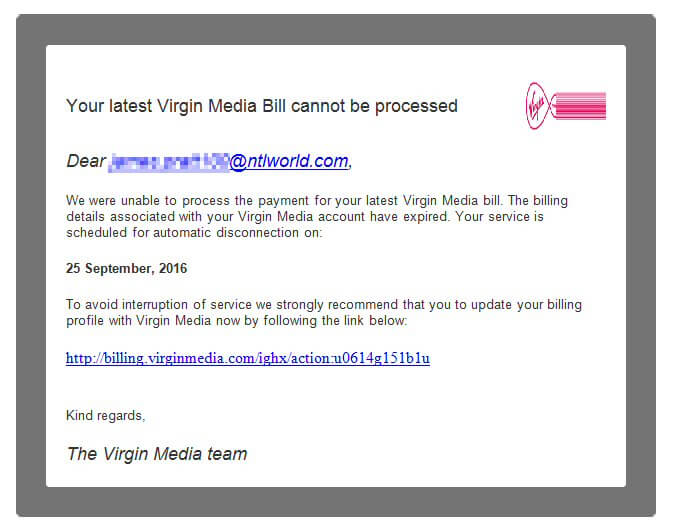 Virgin Media have confirmed that they will never ask via email for you to update your billing details.
If you have any queries regarding your Virgin Media billing, call 150 from your Virgin Media phone or mobile or 0800 064 3777 from any other phone.
You can also visit the Virgin Media web site for more information
https://help.virginmedia.com/
If you have any further questions about the security of your computer, or home or business network, please contact Caversham Computers and we will be happy to help!