Problems with your Wi-Fi or broadband internet connection?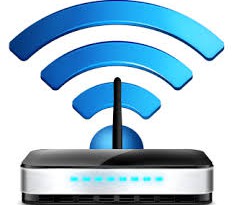 Do you have problems with your home internet or broadband connection at home?  Perhaps you have areas of the house where you can't reliably pick up your Wi-Fi signal or wireless network, or can't get the internet to work as you would like?
Is your home internet connection slow, or unreliable?  Do you have problems with poor download or upload speeds?
We can help to identity and resolve issues with your broadband internet connection, and network set up, including wireless, cable and ADSL broadband routers, and most other network devices.
If your home suffers from dead spots with poor wireless, or slow wireless when using Wi-Fi, we can help by extending your Wi-Fi network to create seamless coverage of all of your home.
If you have a Smart TV, Sky box, networked Blu-ray player, Apple TV or other home entertainment device that you need to connect to the internet, we can assist with this.
If you have a home office, or work from a separate office space outside of your home we can assist with getting you connected and networked to the internet.
We can also assist with wireless printers and many other networked devices.
Please contact us to get advice and assistance with resolving any home broadband and internet connection issues.
If you 'just want it to work' then we'll sort it for you.
Please contact us via our contact web form, or email us on  contact@cavershamcomputers.com
0118 321 3562