Customer Focus – Drummonds Property Letting & Management Services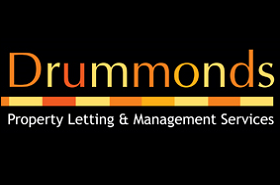 At Caversham Computers we realise how important it can be for your business to have your computers and IT equipment working reliably and efficiently. We also understand the impact it can have if your business encounters a computer or IT failure. We provide complete computer and IT support for small businesses, from those with only one computer, to complete network solutions.
One of our valued customers in Caversham is Drummonds Property Letting & Management Services.
Drummonds of Caversham have a long established reputation for success and commitment to service dealing with a wide variety of quality accommodation in the Reading and Thames Valley areas. Drummonds now manages and lets hundreds of properties for clients and is an investment advisor to some of the UK's largest companies and institutions.
"We rely heavily on an efficient computer system in order to cope with the tremendous amount of data we have to process in our business of managing and letting hundreds of properties in the Thames Valley. Quick response and good value is what we need from the people maintaining and servicing our hardware together with sound advice when it comes to keeping up with developments. Caversham Computers have provided this and more and have proved to be a great asset in assisting our growth.Good value, friendly, efficient and not too jargon obsessed!"

John Grimes MARLA, Managing Director
To find out how Caversham Computers can help support the IT requirements of your business, please contact us to arrange an informal chat, we're happy to pop in to visit you.