Cloud Email Services for Business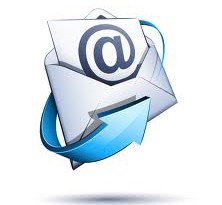 Over the past few days we've been upgrading our own in house email systems at Caversham Computers, and we've been updating the services which we provide for many of our business clients in Caversham and Reading.  Our email system is now much faster, and we can keep in contact and communicate with our clients much more effectively, a benefit which is shared with our business clients too.
Caversham Computers can provide a cost effective business email service which allows you to focus on your business rather than worry about managing the email system.
We can  provide small to medium businesses with a reliable cloud based email solution with no requirement for any expensive hardware or complex software at the customers premises.  For larger companies with more demanding requirements we can install, provision and support email services on site, by hosting your own dedicated email server system at your location.
With our cloud hosted business email service, each user can send and receive email with their own mailbox, as well as including sharing  access to selected and synchronised  mailboxes, ideal if you have a sales team or many people who need access to the same mailbox to respond to customers.
Our cloud email service also provides security features such as email virus protection to ensure that any potential threats are eliminated in the cloud, reducing the risk to your business. and keeping any malicious emails out of your inbox.
We also provide spam filtering, to cut down on unwanted junk and spam email, so that you can stop wasting time downloading and deleting spam emails.  All this is provided in the cloud system without your users having to install or do anything on their workstations.
For those users who often on the road and on the move, email can be synchronised to iPhones, iPads and most other mobile smartphones and tablets, as well as laptop computers.  Your mail will instantly be pushed to your devices, alerting you as it arrives,
If you're away from your desk, you can enable an autoresponder (out of office) email to automatically advise your clients or anyone that contacts you, that you're away.  You can even set your email to forward to another person or device whilst you are away.
We can also provide access to your email account via a web browser based web-mail system, so whenever you're near any internet connected computer or tablet, you can use it to access your email.
We can provide our cloud email system as a much lower cost alternative to typical Microsoft Exchange Services and it's high associated licensing costs, but still retain all the benefits, allowing access via the normal preferred clients such as Microsoft Outlook, or your own email clients.
If you've already got a domain, or even an existing email system, we can retain your email accounts, and ensure that your email addresses portray a professional image, such as having your.name@yourcompany.com
If you'd like to discuss how your business can benefit from our Cloud based email system, please call Caversham Computers on 0118 321 3562 or email contact@cavershamcomputers.com
https://www.cavershamcomputers.com