Caversham Computers
welcomes your feedback on our services, and will use this information to ensure that we continue to provide a high level of customer satisfaction to all our clients. If you are a home or business customer, we would very much appreciate your assistance in completing a short survey on the service you have received from us. Customer service and satisfaction is really important to us, so we'd like to hear how your experience was. Our web site has a dedicated customer feedback page, where you can submit feedback directly and privately to Caversham Computers, and also has the option for customers to post a public review to Google if you would like to rate and recommend our services. To complete either of these, please visit our customer feedback page by clicking the button below.
Read more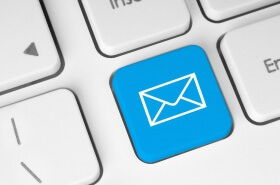 We have had many queries today with regards to inability to access email.  This issue seems to be affecting customers of hosting company
123-Reg.
123-Reg appear to have a system outage affecting their customers who use their email services. If you are using 123-Reg to host your email, you may be unable to access your email at present.
Update from 123-Reg
03 February 2017, 08:23 Some of our customers may not be able to access their email addresses via webmail, software such as Outlook, or their mobile devices. All email sent to you is being queued and will be delivered as soon as access is restored. Our system administrators are currently investigating this. Please note that this is not related with potentially invalid credentials, so there is no need changing your password.
You can check 123-Reg current service status by visiting their...